22 MLS NEXT Players now signed to play in College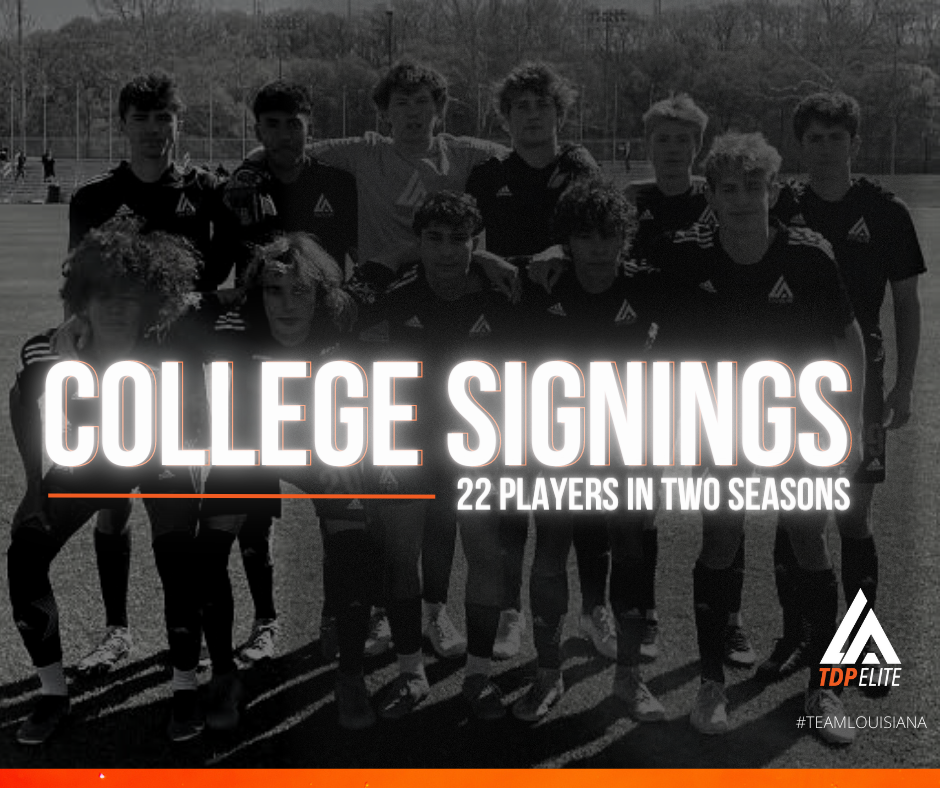 In its two years of existence, LATDP Elite's MLS Next program has sent a total of twenty-two boys off to college. Year one of the program included an astounding twelve signings followed up with ten players in the 2023 class.
"It's been a great second year for the boys' TDP MLS NEXT program," said MLS NEXT Assistant Director Keir Hannity.
"This group of seniors has been part of the program since its inception. It's been great to watch the boys develop on and off the field as can be seen by the large amounts of college interest all the boys received this year."
These boys are great ambassadors for the program and know they will do great things at college and beyond.
The MLS Next season features two seasonal showcase events in which teams are able to be seen and scouted by a multitude of colleges, national teams, and professional scouts/coaches in a single location. The MLS Next Fest held in the winter featured 235 scouts in attendance. The upcoming summer showcase is expected to feature a similar number of scouts for our next crop of players.
As the program heads into its third year, Hannity is looking forward to having more players representing the club at the collegiate level. "We are very excited to see these boys continue their soccer journeys to the next level and can't wait to see them out there on the field representing their college programs come the fall."
LATDP ELITE 2023 MLS NEXT SIGNINGS
1 Haythem Abraham – LSUE
2 Ethan Shanahan – LSUE
3 Alex Michael – Pfeiffer University
4 Alex AJ Williams – Xavier University
5 Diego Alejandro Martinez – Colorado College
6 Alexander Patron – Spring Hill College
7 Emilio Peguero – Xavier University
8 Donovan Jordan – Spring Hill College
9 Dominic Zapata – LSUE
10 Jared Oglesby – Eastern University