Twelve Girls Academy Players Signing to Play in College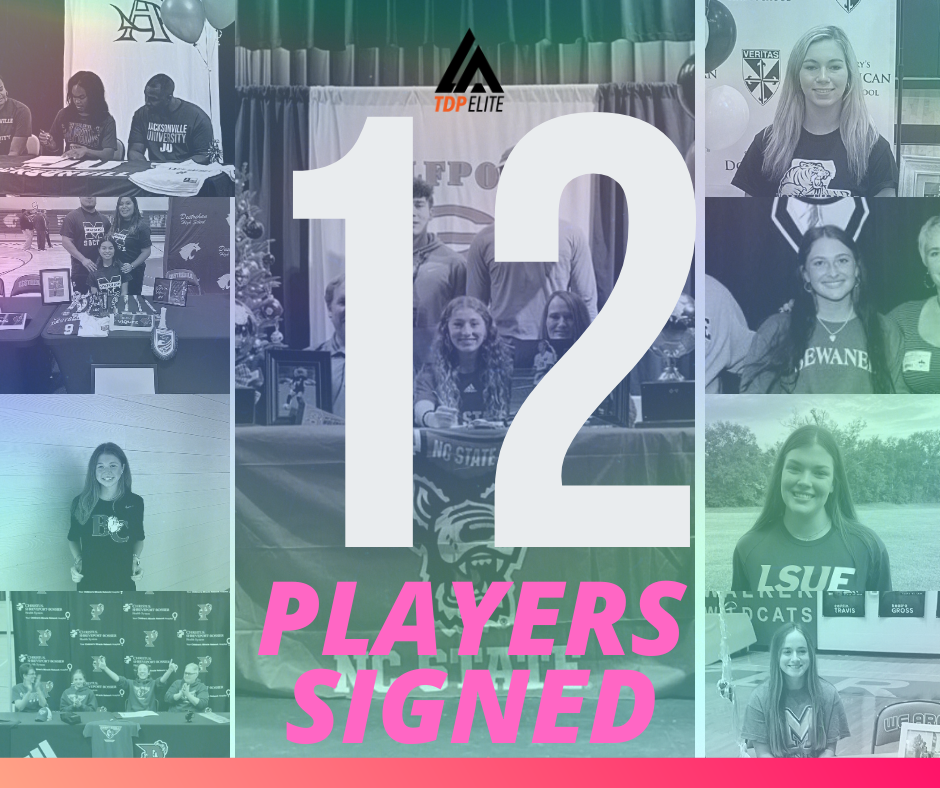 As LATDP Elite's inaugural season in the Girls Academy League ends, the club has seen tremendous exposure for its players in showcase events and league play. Twelve players from LATDP Elite's 04/05 team will sign up to play collegiate soccer.
Asking players to leave the home club for one season of play may have been seen as a bit of a risk by some, but LATDP Elite Girls Academy Director Kiran Booluck was confident in this pathway for its players.
"The Girls Academy has provided our players with exposure in front of colleges across the nation. This has not only been at showcase events but also in league play," said Booluck. "In our first year, to have over 12 players signing for colleges from D1 to NJCAA is fantastic. It shows the value and importance of the GA Program."
The Winter Showcase featured 128 College and National Team Scouts. The Spring GA Showcase featured over 260. At the Spring Showcase, eighty-one coaches scouted LATDP Elite's matches to look for players.
Setting the foundation for the future of LATD Elite's Girls Academy program is a lasting legacy that the first graduating class will leave for the continued growth and success of the program. "We are extremely proud of the bar set by these young student-athletes," said Booluck. "We wish all the players graduating from the program all the best in their future endeavors."
LATDP ELITE GA PLAYER SIGNINGS
| | |
| --- | --- |
| Nya Bridgewater | Jacksonville University |
| Ellis Hosch | McNeese State University |
| Chloe Robbins | ULM Monroe |
| Mary Helen Burford | Louisiana Tech |
| Veta Kinchen | Sewanee University |
| Caroline Wilemon | East Texas Baptist University |
| Aubri Dupre | Embry-Riddle University |
| Hannah May | LSU Eunice |
| Shelby Wallace | McNeese State University |
| Aiden Carpenter | Iona University |
| Kendall Guidroz | LSU Eunice |
| Ellie Lawrence | Rhodes University |
| Katie Sue Capron | Birmingham Southern |
| Mary Frances Symmes | NC State |