LATDP Elite Girls to Compete in DPL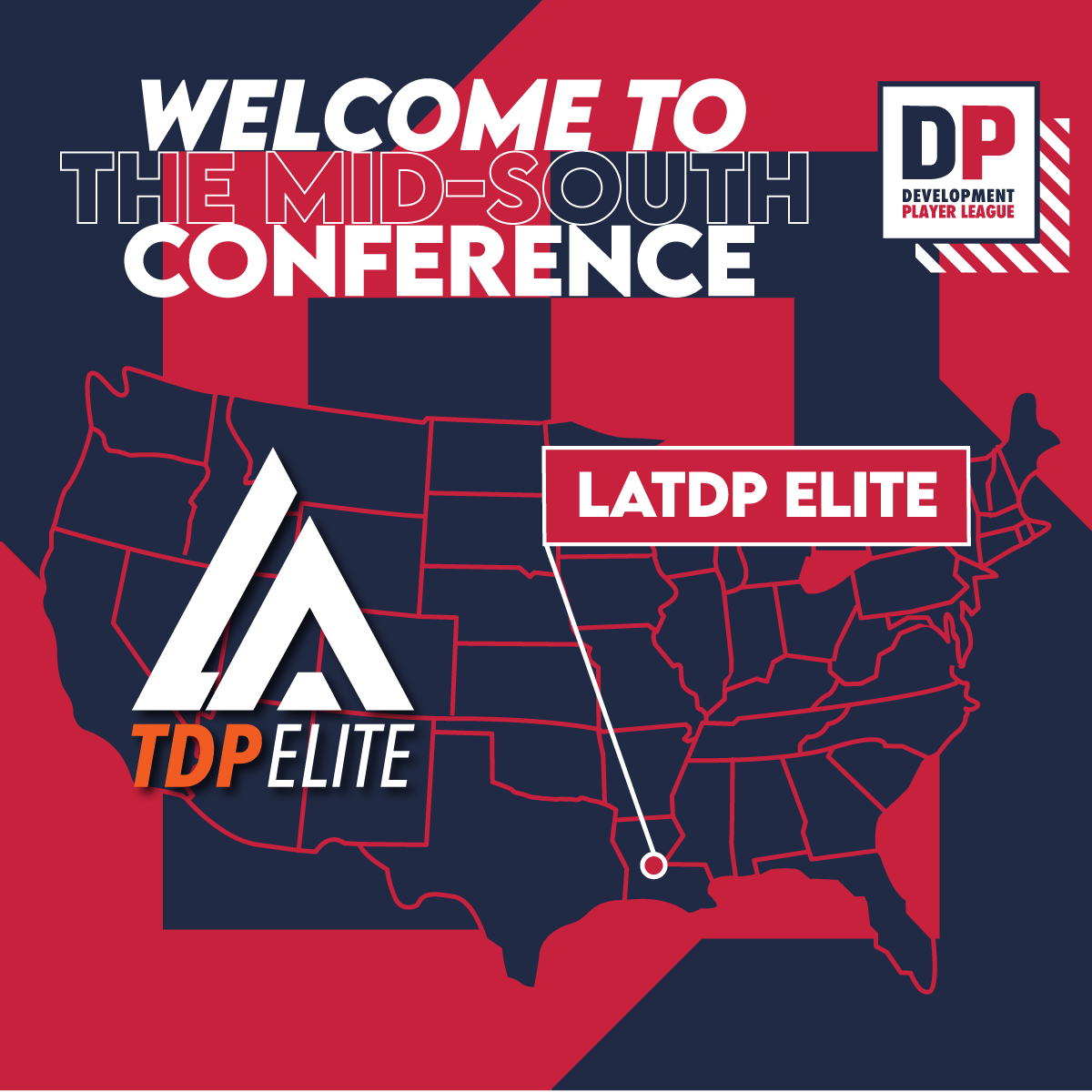 Thursday, May, 27th – The Developmental Player League (DPL) announced the addition of LATDP Elite Girls to the newly formed Mid-South Conference. The DPL is a National League and platform to the Girls Academy or ECNL.  The conference includes LATDP Elite (Louisiana), CABOSA (Louisiana), Gulf Coast United (MS), MS Rush (MS), NASC (AL), Lobos Rush (TN).  The DPL requirements will be home and away games with travel partners (5-6 weekends), two to three DPL Showcase events (December/January (FL), April (SoCal), June (TBA)). 
The TDP Elite program will be a collaborative select team that will train regularly on Monday evenings during the season in addition to the players' club teams.  Training locations will either be in Baton Rouge or a combination of Baton Rouge and New Orleans.  Elite players from around the state are encouraged to try-out. 
Participation in the league will not conflict with high school soccer season.  Players can also stay on their current Club teams.  The DPL program and fees are separate from Club programming and fees.  Top level Club teams from Baton Rouge Soccer Club (BRSC), Louisiana Fire Soccer Club, and Lafayette Dynamo will avoid conflicts with the DPL.  The DPL league will take precedence over all other leagues and games.  The cost to participate will be $1025 for the 2021-22 season.  The training/coaching staff will include Louie Smothermon, Marvin Smith, Hubie Collins, Kevin Mooney and other top level Club coaches.