Ten GA Players Selected to Participate in Frontier Talent ID Showcase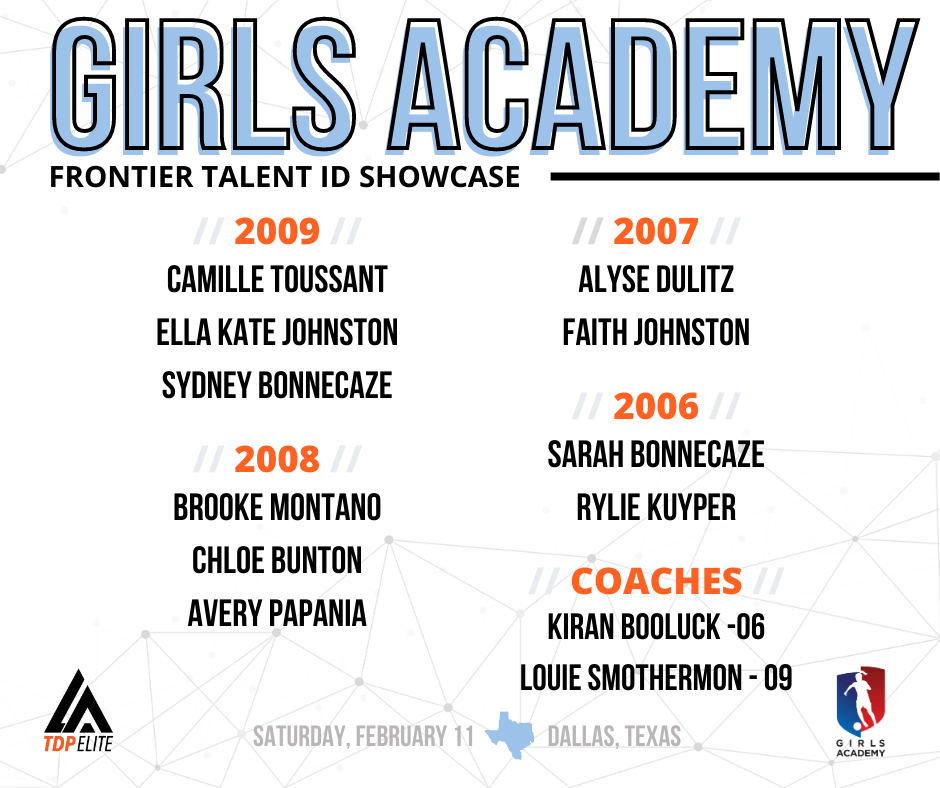 LATDP Elite is excited to announce ten players for our Girls Academy Program were selected to participate in the Frontier Talent ID Event.
The event will take place at the BVB Training Grounds on Saturday, February 11th. Joining the ten players as coaches will be LATDP Elite Girls Academy Director Kiran Booluck who will coach a 2006 girls' team and BRSC Executive Director Louie Smothermon who will coach a 2009 team.
The Frontier Talent ID Event will feature some of the top talents the Frontier Conference has to offer. It will expose the invited players to opportunities where they can succeed at the highest level thanks to classroom sessions, on-field training exercises, and full-game experiential learning. The top players from each conference's Talent ID event will be invited to participate in National ID crossover matches at National and Regional GA events.
VIEW TEAM ROSTERS
2009:
Camille Toussant
Ella Kate Johnston
Sydney Bonnecaze
2008:
Brooke Montano
Chloe Bunton
Avery Papania
2007:
Alyse Dulitz
Faith Johnston
2006:
Sarah Bonnecaze
Rylie Kuyper
Coaches:
Kiran Booluck – 2006 Girls Coach
Louie Smothermon – 2009 Girls Coach