MLS Introduces MLS NEXT Pro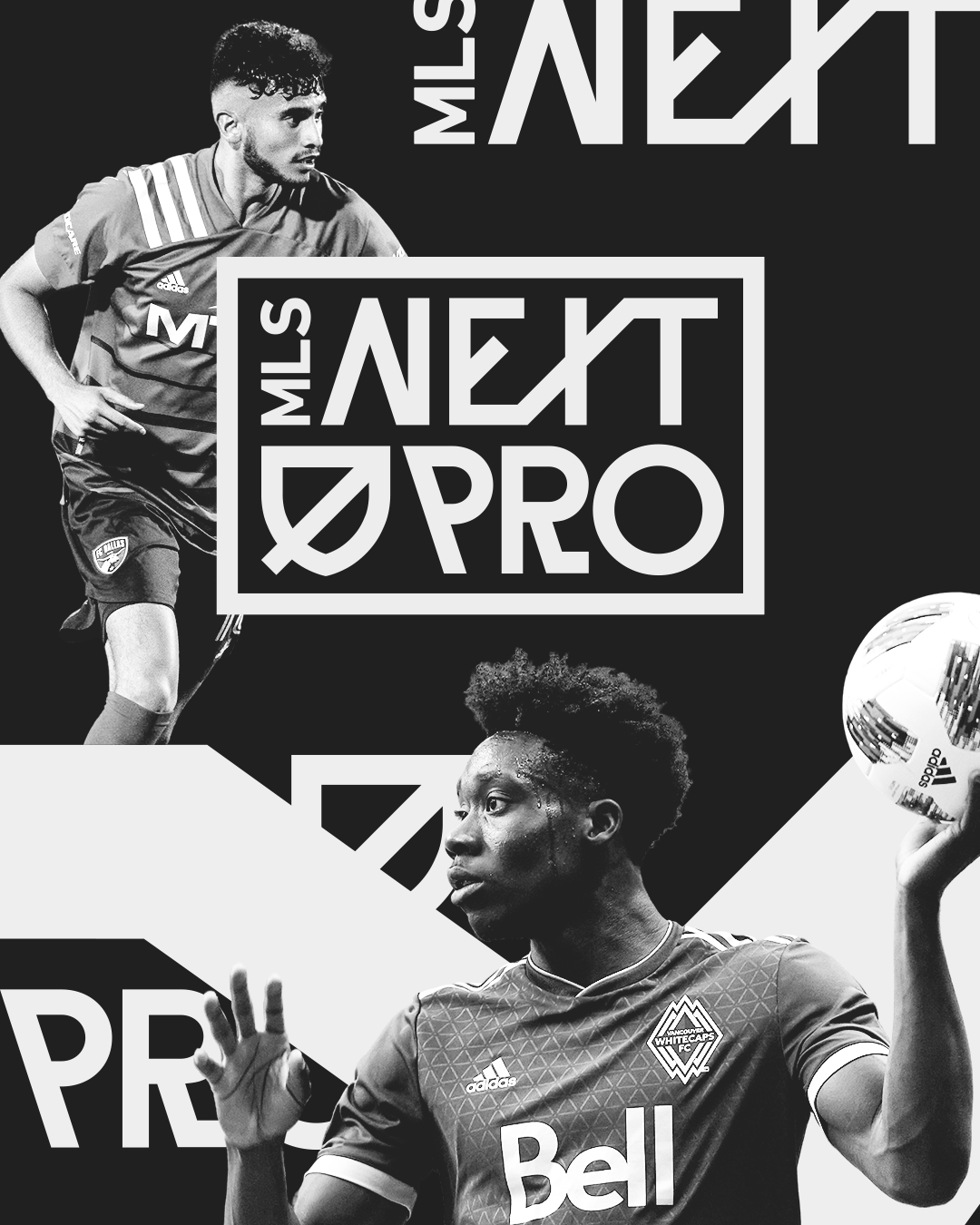 MLS NEXT Pro is a new professional league that will be a platform for innovation and diversity, inspiring creativity and development across all facets of the game.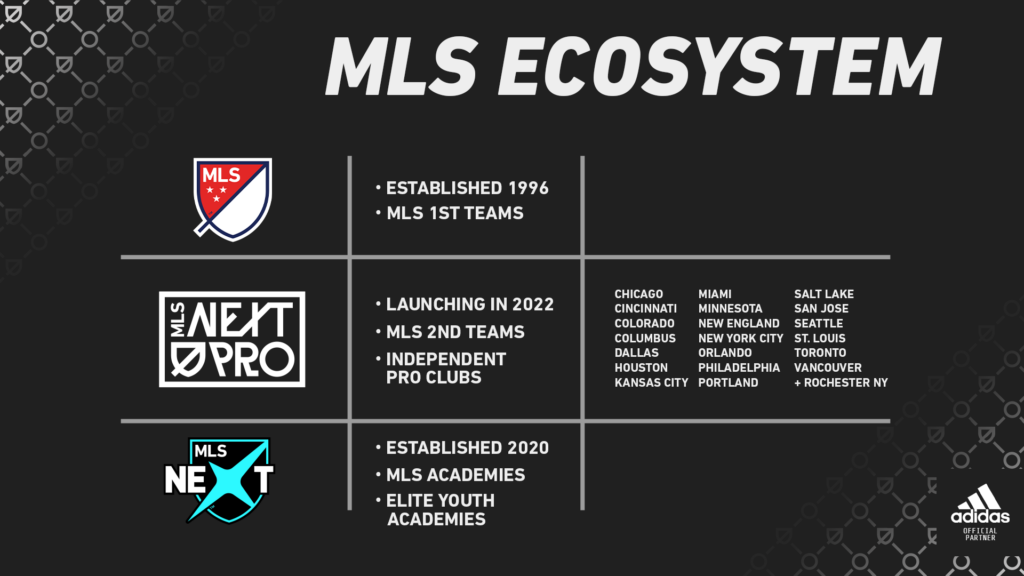 "MLS NEXT Pro is a new professional league that establishes a unified and accelerated professional pathway between our academies and the first teams of MLS and independent clubs throughout North America. Off the field, MLS NEXT Pro will provide a platform to drive forward diversity, develop and nurture talent, while bringing soccer to new markets and new fans around the country."

— Major League Soccer Commissioner Don Garber

FAQs
What's the competition? MLS NEXT Pro is a U.S. Soccer sanctioned professional league competition for 21 teams comprised of independent professional clubs & MLS second teams featuring 24 games played from March – October and culminate with playoffs and a final, plus additional international competitions.
Who will be playing in this league? MLS NEXT Pro teams will be comprised of MLS players coming down on loan from the first teams, professionals signed to these clubs directly and a select number of academy players per team on amateur deals which maintains collegiate eligibility for up to a year.
What's this mean for current youth players? MLS NEXT Pro will create more chances to play professionally. In addition to players, this creates more opportunity for coaches, referees, markets, clubs, fans. There's never been a better time to be a player in North America. Now with the launch of MLS NEXT Pro, you have more opportunity to be seen and by even more pro clubs. By playing in MLS NEXT, you will be more connected to the pro game than ever before.
What's the brand all about? MLS NEXT Pro stands for progress, always pushing forward, never not improving, growing the sport for a new North America.
Is there an age limit? No, MLS NEXT Pro is a professionally sanctioned league with no age restrictions.
Why start this league? In the last 15 years, our MLS clubs have invested meaningfully in their academies and related infrastructure, expanding the League's influence in North America's player development ecosystem. MLS NEXT Pro establishes a unified and accelerated professional pathway. This aligns with top development environments where players ascend from youth academy to professional teams before breaking on to the global stage. And we are just getting started!
Will MLS NEXT clubs be involved? No, this is a new league with professional clubs. But the first independent club joining this new league will create a permanent link with their local MLS NEXT elite academy.
How will this help MLS? For over 25 years, Major League Soccer and its owners have been building the sport of soccer in North America competitively and commercially. MLS NEXT Pro will further that work and additionally contributes to our mission of becoming one of the top leagues in the world while also anchoring our belief that soccer is the sport for a new North America. Additionally, this league will allow us to engage our former MLS players and provide ways to stay involved in new & different ways and MLS NEXT Pro is a platform for MLS Greats to reenter into the system to launch the next phase of their professional careers as front office staff, technical staff, executives, investors, etc.
What else? This new league will be a platform for innovation and diversity in key areas:
Competition: Platform and testing lab for initiatives to evolve the game in partnership with FIFA, CONCACAF and U.S. Soccer.
Commercial: laboratory for media production, training for announcers and directors
Diversity: commitment to emphasize diversity, leadership development, and offer a post-playing succession plan by providing opportunity through MLS' Soccer Upward Mobility Initiative.