LATDP Training Program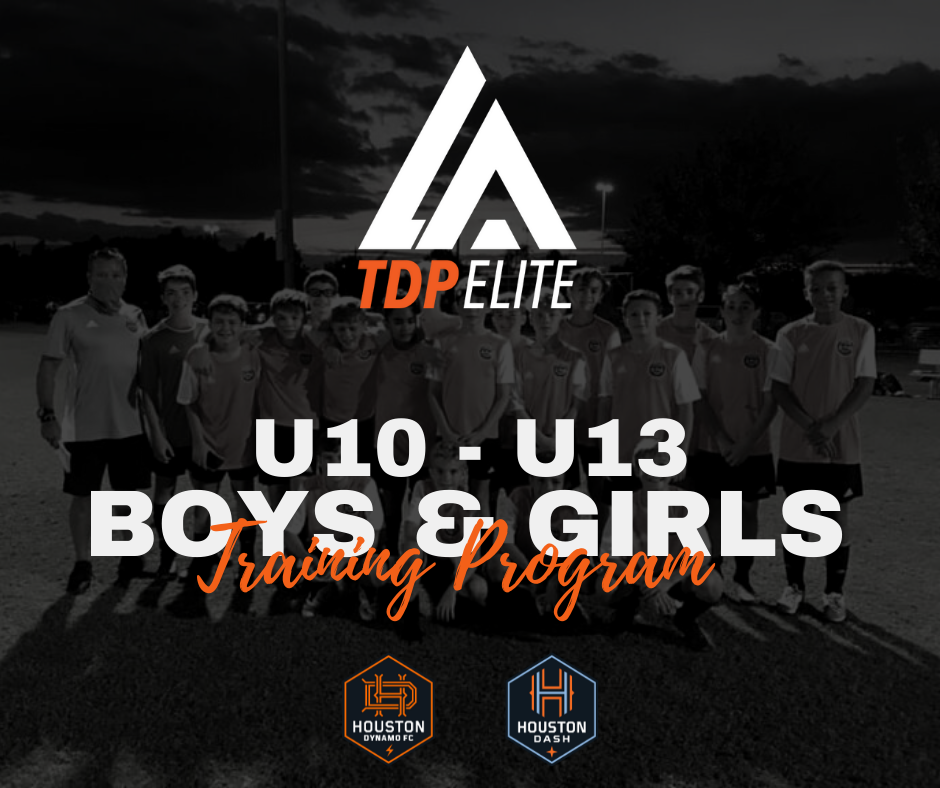 Learn the technical skills necessary to reach the next level!
This training program is open to all competitive and recreational players born from 2012 to 2009.

TDP is an affiliate program of the Houston Dynamo of the MLS and Houston Dash of the NWSL. Players identified from camp will participate in a Dynamo/Dash experience whereby players will train at the Dynamo/Dash facility with their current youth staff.
The dates and times for the TDP Training Camp are as follows:
Sunday, December 12th, 10 am-12 pm and 2 pm-4 pm (two sessions)
Monday, December 13th, 6 pm-7:30 pm
Tuesday, December 14th, 6 pm-7:30 pm
Dates for the Dynamo/Dash experience are:
Dynamo Experience – Jan 15 & 16 for boys
Dash Experience – Jan 22 & 23 for girls
Age Groups, boys and girls:
2012's (U10)
2011's (U11)
2010's (U12)
2009's (U13)
At the end of the mini-camp, the coaches will convene to select the teams to attend the Dynamo/Dash Experiences. The teams will either be single or double age groups, depending on the talent. LATDP Elite/MLS Next staff will be in attendance to scout.
The cost is $125 for the mini-camp. This cost includes a shirt.
If you have any questions, please contact the LA TDP Elite program director, Bryan Thorp at bthorp@brsoccer.org.
Register: https://brsoccer.leagueapps.com/leagues/soccer/2663007-tdp-training-program