LA TDP Pre-MLS NEXT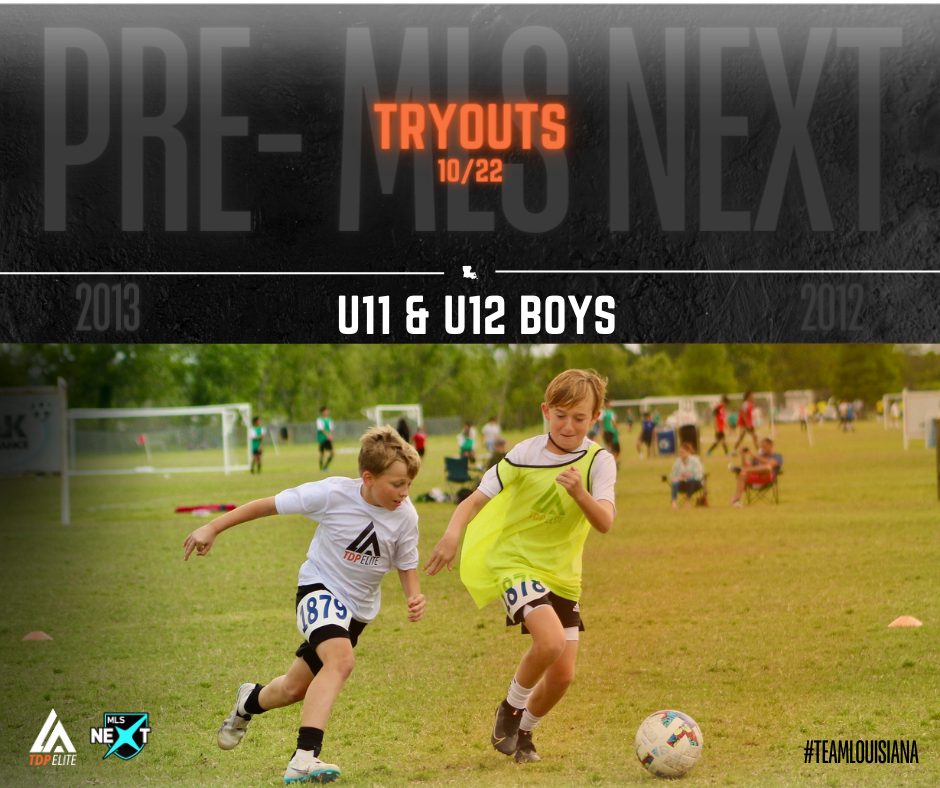 The LA TDP Elite Pre-MLS Next Program is for U11 & U12 (2012 & 2013 birth years) boys who
wish to receive elite-level training from LATDP Elite Staff Coaches and experience the level of
Pre-MLS Next play. It will also allow parents and players the ability to experience the LA TDP
Elite Program.
The main objectives of the program are to better prepare players for the elite level of play at the
11v11 level in MLS Next and identify the top talent in advance of tryouts. Participation is by
invitation only, but all parent inquiries are welcome.
The Program includes:
● 6 practices during the season
● 2 games
● 1 tournament
● 2 video-sessions
● Access to Skillmasters platform (Workouts and lessons on Mondays)
● LA TDP practice jersey
All players will remain with their respective home clubs for the season, and after an invitation to
tryout, will be invited to participate in the U11 or u1 Pre-MLS with LATDP Elite program. The
program will participate in one tournament and a minimum of 2 friendly games against other
U12 Pre MLS Next Academy teams.
Cost: $550 (games and training)
Team Fees tournaments and friendlies will be a separate cost.
The LTADP Pre-MLS Next coaching staff includes Stu Hayers, Gonzalo Carranza, Marcus
Dyer, Alfi Conteh, Richard Rollins (GKs) and LA TDP Elite Directors Keir Hannity and Joan
Oliva.

DATES
Tryouts: October 22nd ($15 tryout fee) at 5 pm
Practice + tests: November 5th
Practice/scrimmage: November 12th
Practice/scrimmage: February 3rd/4th
Practices: February 17th /18th
Practices: March 3rd
Tournament/games: March 9th & 10th
Tournament/games: April 6th /7th
PRICE INCLUDES
Coaches fees for the season
Coaches travel/ mileage
Tournament Fee
Friendly fee(s)
Practice and game uniforms
Access to the Skillmasters app that all MLS Next TDP Players use
Access to MLS Next Zoom meetings minimum of 1 per month
Program Inquiries:
Parents/Guardians interested in tryout information can contact LA TDP Elite Program Directors Keir Hannity and Joan Oliva via email. You can also use the LA TDP Elite Contact Form for other questions and inquiries.