Girls Academy Fall 22 Schedule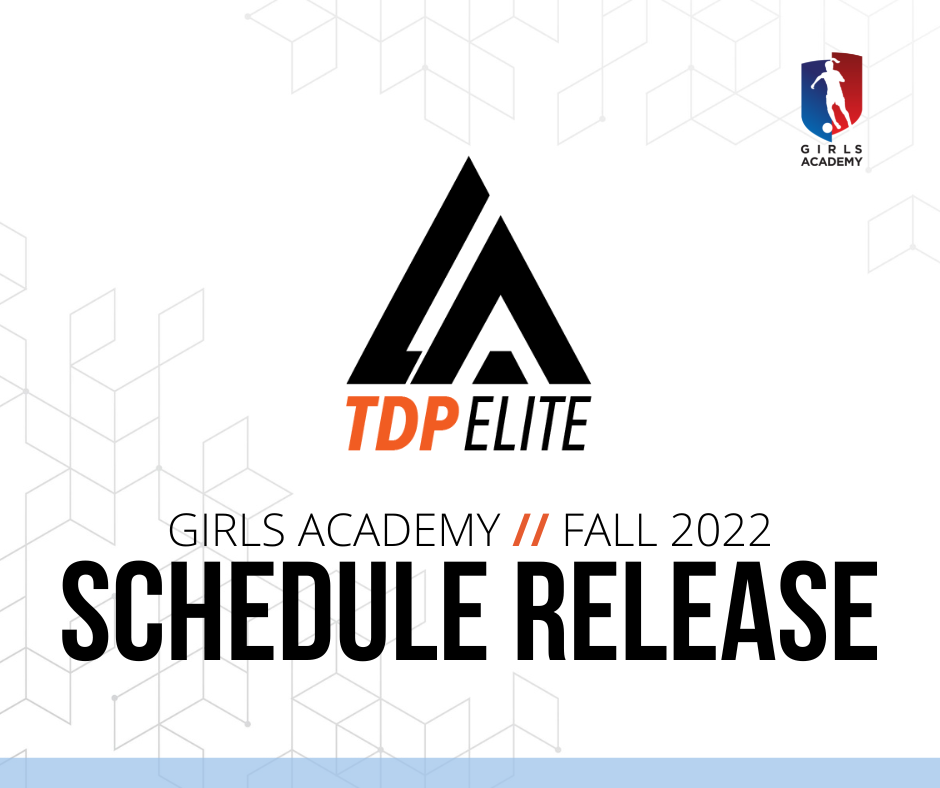 A preliminary schedule for the LATDP Elite Girls Academy fall season is now available. Our inaugural GA season kicks off at home on Monday, September 5th versus Houston Dynamo Dash and concludes in Mesa Arizona at the fall Girls Academy Showcase.
Game times will be updated as they become available.
Monday, Sept 5th: Home game vs. Houston Dynamo Dash:
2009 9 am
2008 9 am
2006 11 am
2005/2004 11 am
2010 1 pm
2007 1 pm
Saturday, Sept 17th vs. Lonestar away:
2010 12 pm
2009 12 pm
2008 2 pm
2005/2004 2 pm
2006 4 pm
2007 4 pm
Sunday, Sept 18th vs. San Antonio City away:
Times TBA
Saturday, Sept 24th vs. Renegades away:
2010 10 am
2009 10 am
2008 12 pm
2007 12 pm
2006 2 pm
2005/2004 2 pm
Sunday, Sept 25th vs. BVB away:
2010 10 am
2009 10 am
2008 12 pm
2007 12 pm
2006 2 pm
2005/2004 2 pm
Sunday, October 9th vs Rise @ home:
2010 12 pm
2009 12 pm
2008 2 pm
2007 2 pm
2005/2004 4 pm
2006 4 pm
Friday, October 21st- vs. Kansa Rush Away in Kansas Times TBA
Saturday, October 22nd vs. LFA Away in Kansas Times TBA
Sunday, October 23rd vs. Sporting STL in Kansa Times TBA
Saturday, October 29th vs. Lonestar Away in Houston Times TBA
Sunday, October 30th vs. SA City away in Houston Times TBA
Thursday, Dec 1st- Monday, Dec 5th- GA Winter Showcase in Mesa, Arizona