Centenary College Training Session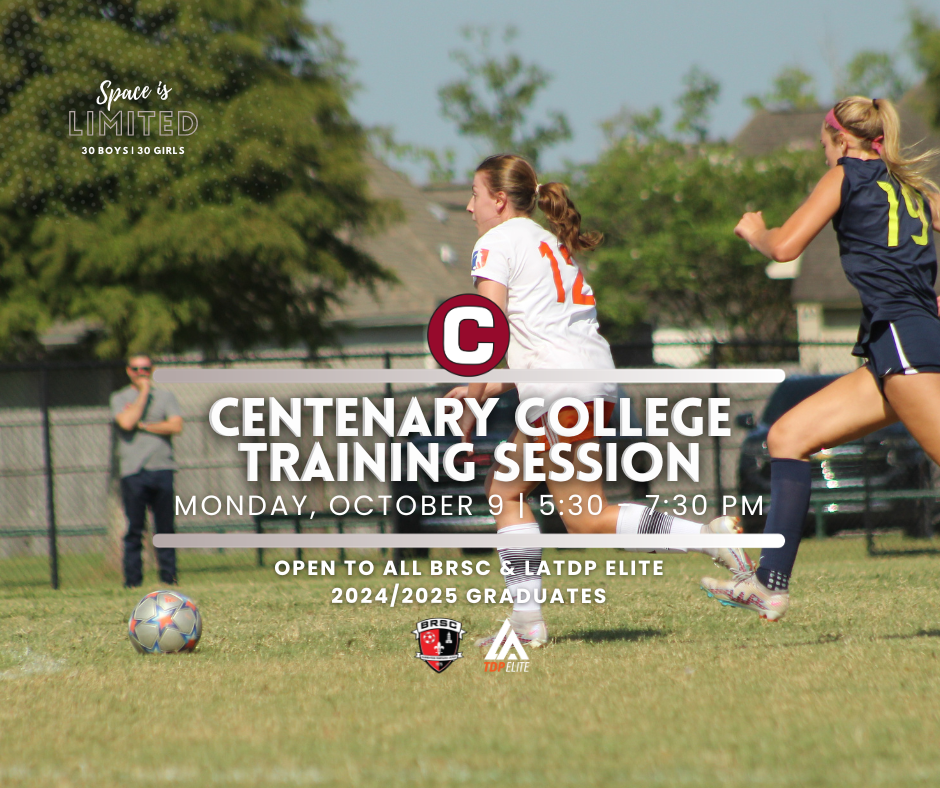 Centenary College will host a free training session for all BRSC and LATDP Elite 2024/25 graduates at Burbank Soccer Park on Monday, October 9 from 5:30 – 7:30 pm. The session is free of charge to the first thirty boys and thirty girls to register.
The Centenary College Men's Head Coach Kevin Wright and Assistant Coach Tommy Haney will lead the boy's training. Centenary Women's Head Coach Morgan Dorsey will oversee the girl's session. Coaches will run the players through a free hour-and-a-half training session on fields 20 and 21 at Our Lady of the Lake Fields at Burbank Soccer Complex. The final 30 minutes will be a Q&A session for players. The session will be recorded and sent to the players within a week following the session.
Players are encouraged to bring a printed resume to the session. All other essential equipment, including a properly inflated ball, is required.
Please register as soon as possible. We may be able to accommodate additional players with advanced notice.
BRSC and LATDP Elite Collegiate Coordinator Craig Scott will contact players on or prior to Friday, October 6 to confirm successful registrations.