MLS NEXT – OPEN TRYOUTS 23/24 SEASON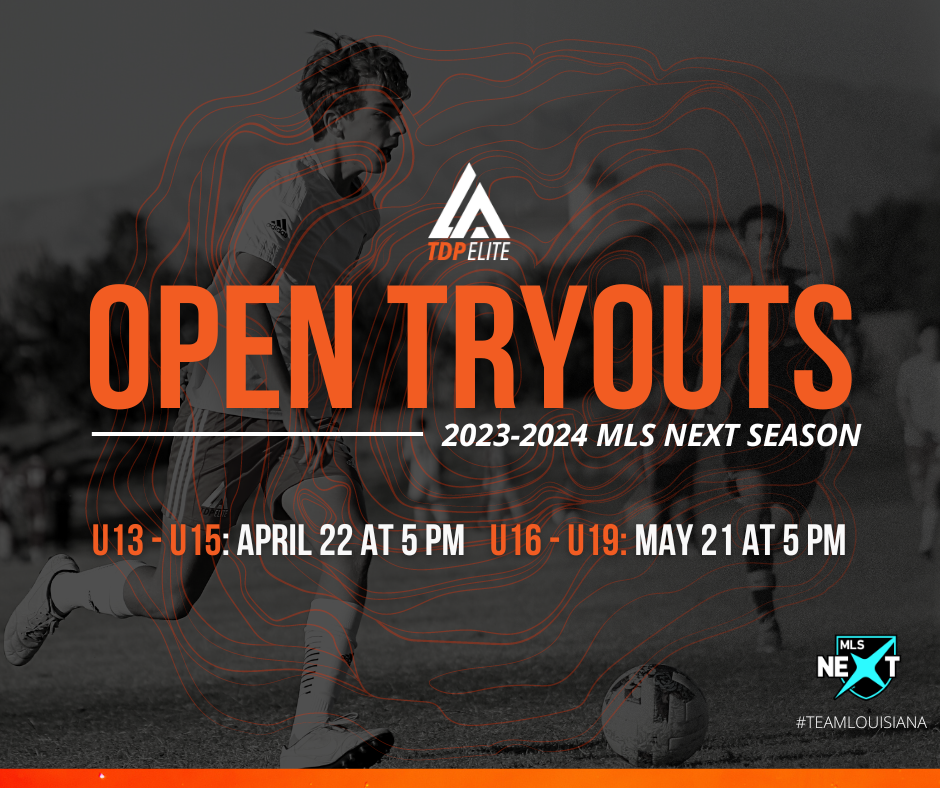 Registration is open for all 2005 through 20011 boys for the 2023/24 MLS NEXT season. LATDP Elite's tryouts provide players with the opportunity to be assessed at an initial tryout. The initial tryout acts as the first step in the identification process. All players are welcome to attend, regardless of current club affiliation.
LA TDP Elite Coaches and Support Staff will assess players, and invite select players back for further evaluation. All initial tryouts will take place at Burbank Soccer Complex.
Following the initial tryout, invitations to attend multiple LA TDP Elite (MLS Next) training sessions will be sent 5 days after the first tryout, if successful. Players who are invited to attend multiple training sessions with the LA TDP Elite (MLS Next) teams will be evaluated further in the team environment and may/may not be invited to join the program for the 2023/24 season
The tryout cost is $100 (non-refundable), for any players who are successful in the identification process $50 of this fee will be offset as part of the program fee. ALL players must register for tryouts, any players unable to attend the tryout are not entitled to a team training session. It is recommended to make every effort to attend the tryout. Exceptions are at the discretion of the LA TDP Elite Staff.
More information and FAQs regarding the LA TDP Elite (MLS Next) tryouts, can be found here.
| Age Group | Date | Time |
| --- | --- | --- |
| 2011 Boys | Sunday, April 23, 2023 | 5:00 – 6:30 pm |
| 2010 Boys | Sunday, April 23, 2023 | 5:00 – 6:30 pm |
| 2009 Boys | Sunday, April 23, 2023 | 5:00 – 6:30 pm |
| 2008 Boys | Sunday, May 21, 2023 | 5:00 – 6:30 pm |
| 2007 Boys | Sunday, May 21, 2023 | 5:00 – 6:30 pm |
| 2006/2005 Boys (Combined) | Sunday, May 21, 2023 | 5:00 – 6:30 pm |